Online degrees have changed education for the better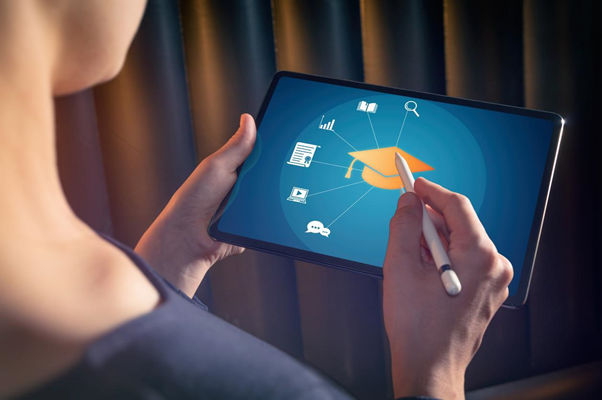 Posted On
As online courses continue to rise in popularity, the most successful of these have adapted to the constant changes in technology, and to meet the needs of those who are studying online. Here are some of the ways that online degrees have changed education for the better and a brief explanation of some of those changes.
Making it quicker to gain accredited qualifications
Online degrees have enabled students to gain accredited qualifications, often within a shorter time span, but without losing any of the important aspects of learning. Those such as the Online Master's of Computer Science, which are offered by Worcester Polytechnic Institute, have made their learning 100% online. Students can now study and gain qualifications that will help them progress in their careers in much less time than it previously took them. For this qualification, you can choose from four specializations, depending on the career you want to pursue.
In today's fast-moving world, technology has meant that more people are used to things moving at a quicker pace. Because of this, the commitment of studying for several years can seem too much. Personal circumstances can change and some people are unable to commit for this long. Moving learning online, and adapting degree courses to fit around today's busy lifestyles and take less time to complete, mean that more people can sign up for further education and successfully complete a degree course.
Moving learning online
Moving learning online isn't just about uploading course material used in offline courses. To meet the needs of remote students, course providers have had to build extensive websites where students can access training tools, course materials and other help they might need during their studies.
A lot of thought and planning has gone into how tutorials are delivered. Online learning can be accessed at any time of the day or night. Many students cannot attend tutorials at set times, so course providers have ensured that the websites have the capacity to store recordings of tutorials for those who miss them.
Another thing that colleges and universities have to consider is how to motivate students. Although for many, the thought of achieving a qualification and pursuing their chosen career is enough to motivate them most of the time, there will always be times when their motivation is lacking. One way of helping students stay on track is to make the learning process as interactive as possible. This can include collaborating on projects with other students, or simply joining in remote groups where everyone can contribute with their ideas and questions. Although these tactics are also used in offline courses, there is a heightened importance in using them in online courses to make up for the lack of in-person learning.
Using different mediums to help students learn
Moving degree courses online means adapting the different forms of learning. This includes using technology to practice carrying out tasks that would normally be done in person. This gives the students a better idea of how to implement the learning compared to if they read or watch a tutorial about the subject.
Video and audio can be a big part of learning online, and course providers are adapting to make these as interactive and memorable as possible.
Social learning is another important aspect of online learning. That's why so many universities that have online courses encourage students to form study groups or connect on social media. This helps the learning process and boosts motivation.
Making tutors more accessible
Many students struggle to learn online if they don't have access to tutors and other support. That's why so many degree courses have been adapted to make it easier to get help and support from tutors and other university staff as and when needed. Students can phone or email tutors if they need additional help. Even if they contact them out of hours, their tutors will usually get back to them as soon as possible during office hours, to enable them to continue studying and progressing with their degree.
For example, Worcester Polytechnic Institute provides one-on-one mentorship and support. This includes advice on financial issues and the help available before signing up, and regular check-ins while you're enrolled on the course. This helps to retain students and increase their chances of passing their degree.
Encouraging more women to study
Because degrees have been adapted for online study, this means that more women have been able to continue their education. Despite the fact that there are already many women with successful careers, there are still those who have families and other commitments. This has made it more difficult for them to access further education and pursue their chosen careers. Gaining a degree online has made it easier for them to work around their commitments and achieve a qualification.
Making use of video platforms
Course providers have also made use of video platforms such as Zoom and Microsoft Teams. Because so many people now have experience of using these, it's easier to incorporate them into online learning. This means that the tutorials can be delivered through these platforms. They can also be recorded for students to access at a time that suits them.
Video platforms have some advantages compared to offline learning. Students can ask questions in the comments without disrupting the tutor, and then they can answer the questions after they finish explaining a specific subject. The tutor can also share this screen to make learning easier and more visual for students. Although tutors delivering offline learning can still share visual aids with the students, it can be easier to see these on their own computer screen. It's particularly helpful for those with partial sight who would struggle in the classroom.
Online degrees are constantly improving and adapting to the changes in technology. A lot of progress has already been made, and as a result, more people are able to access learning and graduate in their chosen subject.